When the fans of the London Knights and Niagara Ice Dogs went to the arena tonight, they had no idea what was in store.
Warning, these images are graphic as Niagara goalie, Tucker Tynan had his crease crashed by a couple of players and a skate caught the back of his leg, leaving a massive gash, and the blood wouldn't stop flowing.
The medical team did an amazing job, rushing to Tynan's attention, getting him onto the stretcher and headed to receive medical attention at the local hospital.
We wish him a speedy recovery.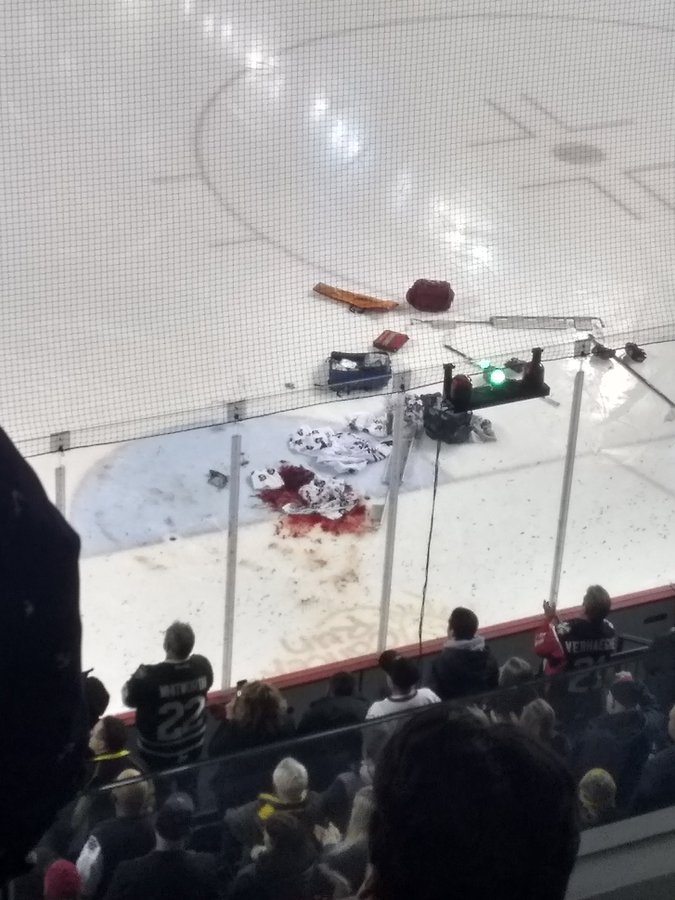 *Warning: This video isn't for the fainthearted*

During the OHL game between the Niagara IceDogs and the London Knights, Niagara goaltender Tucker Tynan went down after being severely cut in the leg by a skate. The game was postponed and Tynan is thankfully in a stable condition pic.twitter.com/YD2thQMZaA

— Chasing The Puck (@CTPHockey) December 13, 2019
My thoughts are with Niagara IceDogs goalie Tucker Tynan right now. Praying for a full recovery for him. Just terrible seeing someone get injured like that 🙁 He's been such a warrior in net for us. Game has been postponed.

pic.twitter.com/ySuHkVGAmQ

— Teddy Usick (@TeddyUsick93) December 13, 2019
Video from Sportsnet can be seen here