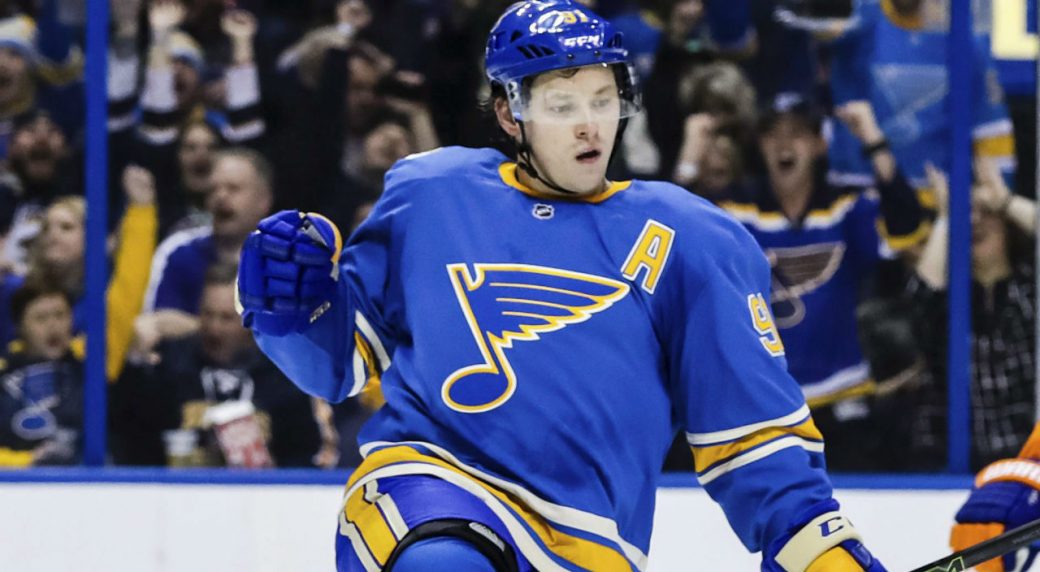 Vladimir Tarasenko separated his left shoulder in the final game of the 2017/18 season and he underwent shoulder surgery the following day. He was originally expected to be out four to six months. If he needed the full six months to recover, he may have been ready for the start of the regular season, but Tarasenko just hit the four month mark of his recovery and should be ready to go by the beginning of training camp, which starts in a month.
Tarasenko has been cleared to skate but has yet to put his repaired shoulder to any real test. "I need to talk about it with the doctors more," Tarasenko said, "but I'm cleared to skate with the group, but only with some contact right now. But I can shoot. I feel great and I feel stronger."
It's no doubt that St. Louis was already a good team, but in the NHL there is always room for improvement, and with the offseason acquisitions of Ryan O'Reilly, Tyler Bozak, David Perron and Goalie Chad Johnson, It's safe to say that the Blues have definitely improved. If the Blues want to make a deep playoff run they will need Tarasenko 100% healthy and to stay healthy.
Here's a greasy highlight reel of what Tarasenko is capable of when he's healthy, and to get any St. Louis fans psyched for the upcoming season!