The Battle of Ontario is ready to kick off another season on Wednesday night in Toronto and it appears the rivalry is as heated as ever. Tuesday in Toronto, the Sens met with the media and veteran Mark Borowiecki didn't mince any words when asked about Auston Matthews 'chirp' in the preseason.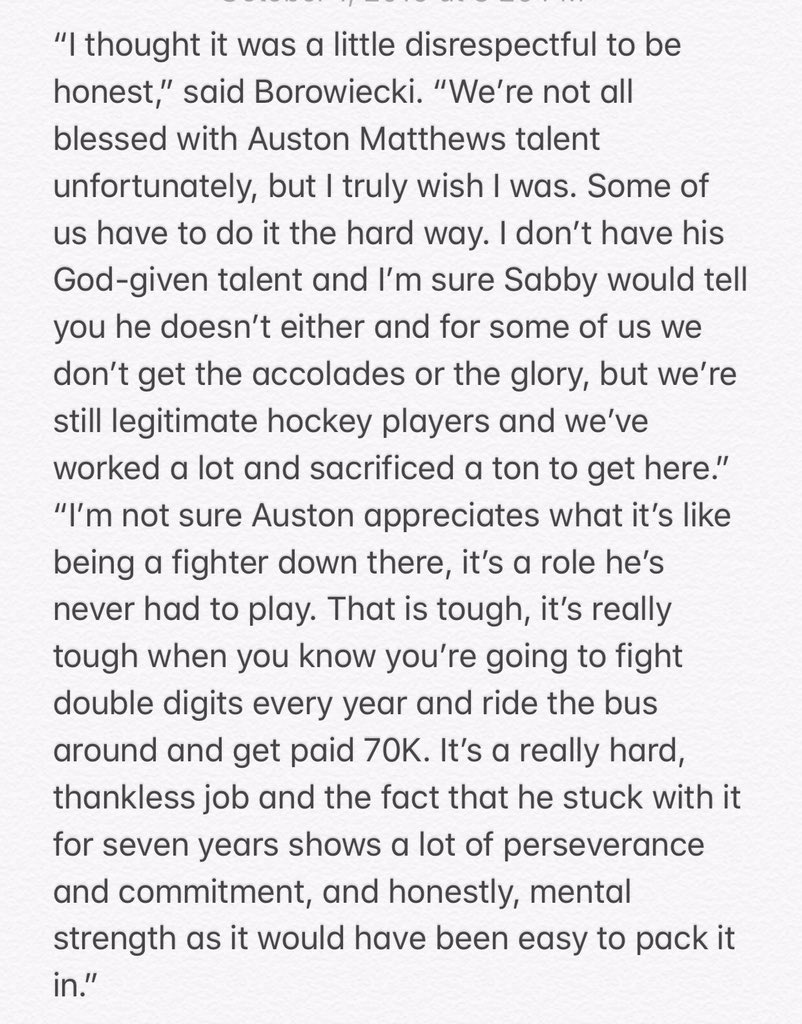 As for Matthews, he was asked after the preseason game when it happened, what his thoughts were about what took place, and he was quoted with calling it harmless.
Appears the harm was felt all down the Sens lineup.
Even though the two teams are expected to be at polar opposite ends of the standings by season end, the Battle of Ontario is as spicy as ever.
Still a long way from....